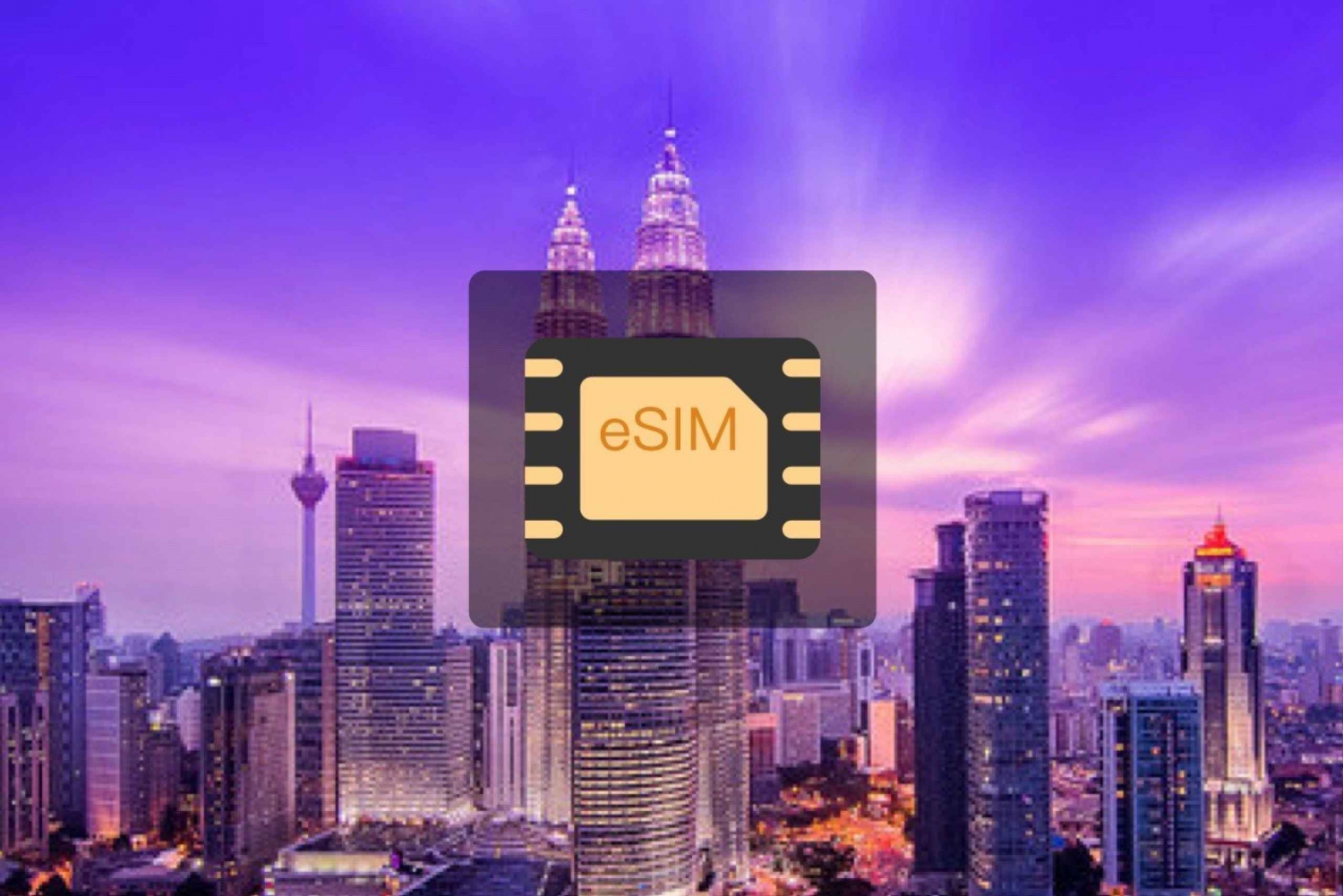 Event Details
Highlights
Stay connected during your travels to Malaysia and more
Choose the data plan and validity option that suit you
Activate your eSIM with an easy-to-use QR code
Purchase or top up your eSIM anywhere and anytime
Enjoy a high-speed zero-waste service as you travel
Description
Make your trip to Malaysia hassle-free with a convenient eSIM. Stay connected on your travels with high-speed coverage in Malaysia and other countries. Purchase and install your eSIM anytime and anywhere, and choose from a variety of data packages, validity options, and coverage in additional countries. Simply scan the eSIM QR code to access all your essential apps on your trip. Avoid the trouble of managing multiple SIMs with this zero-waste solution. Get one eSIM per device and top up by simply buying and activating additional eSIM plans as you go. Once activated, your coverage will begin according to your selected duration. Upgrade to coverage in 8 Countries including Malaysia, Thailand, Singapore, Indonesia, Vietnam, Cambodia, Hong Kong, and South Korea. All iPhone models launched after iPhone XS can support eSIM. For Android, if you are unsure, please check with the guideline photo for eligibility. If you can not connect to the internet after installing this eSIM, please follow the Self Help Troubleshooting Guide in your GYG voucher. APN (Access Point Name): internet Malaysia: Celcom/Digi The rest of the countries will be available in the voucher info in your GetYourGuide app after purchase.
Includes
Selected roaming data pack and validity Coverage for selected areas Hotspot sharing Technical support
Important Information
Before booking, please ensure your mobile device is eSIM compatible and SIM-lock-free
This eSIM data service is valid for your selected duration after activation on a 24-hour basis
Top up by adding new eSIM plans
You can have multiple eSIM plans for one device
The connection speed depends on your reception and the local network
It may takes up to 15 mins to activate the plan
You need to have internet access to activate the plan. Please connect to a WiFi when you install the eSIM
Please select the esim as the data plan to use
Please make sure roaming data is ON
The usage of commonly used apps (if medium quality is selected): Video streaming: 250MB-1GB/h Video conferencing: 0.8-2GB/h Music streaming: 200MB/h Social media with video content: 200MB/h
This eSIM data service is valid in Thailand and other countries, depending on the option selected.
Easy cancellation
Cancel up to 24 hours in advance for a full refund